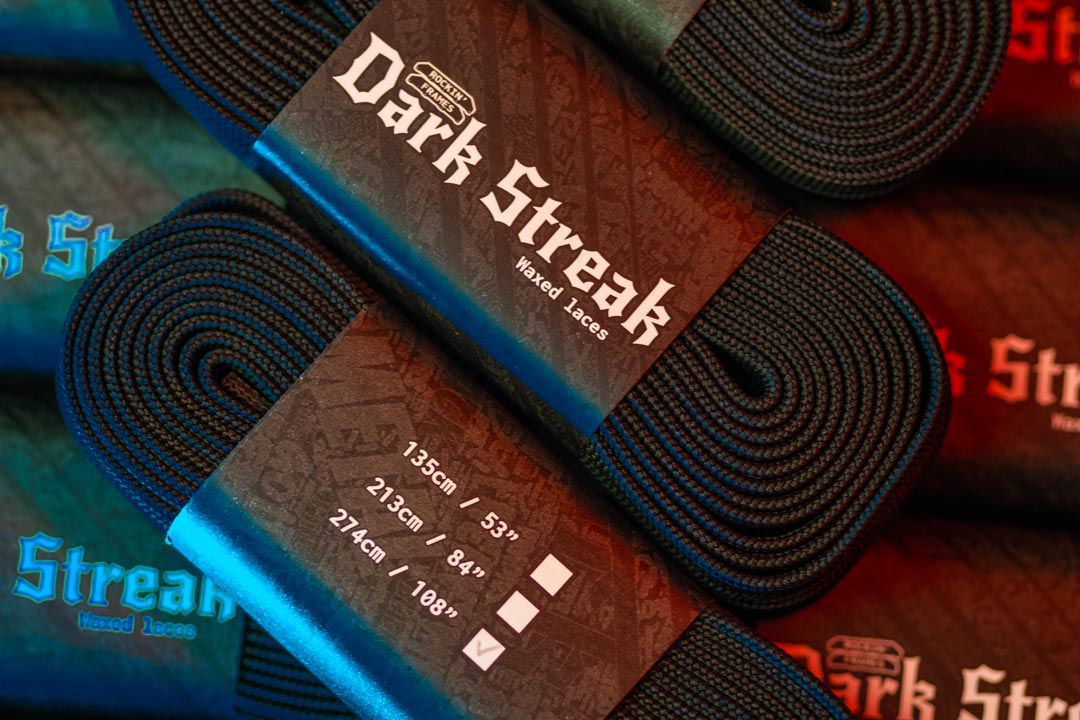 Hello bladies and bladermen!
We are happy to announce that we now have our own waxed skate laces that are already available in our store: Dark Streak Waxed Laces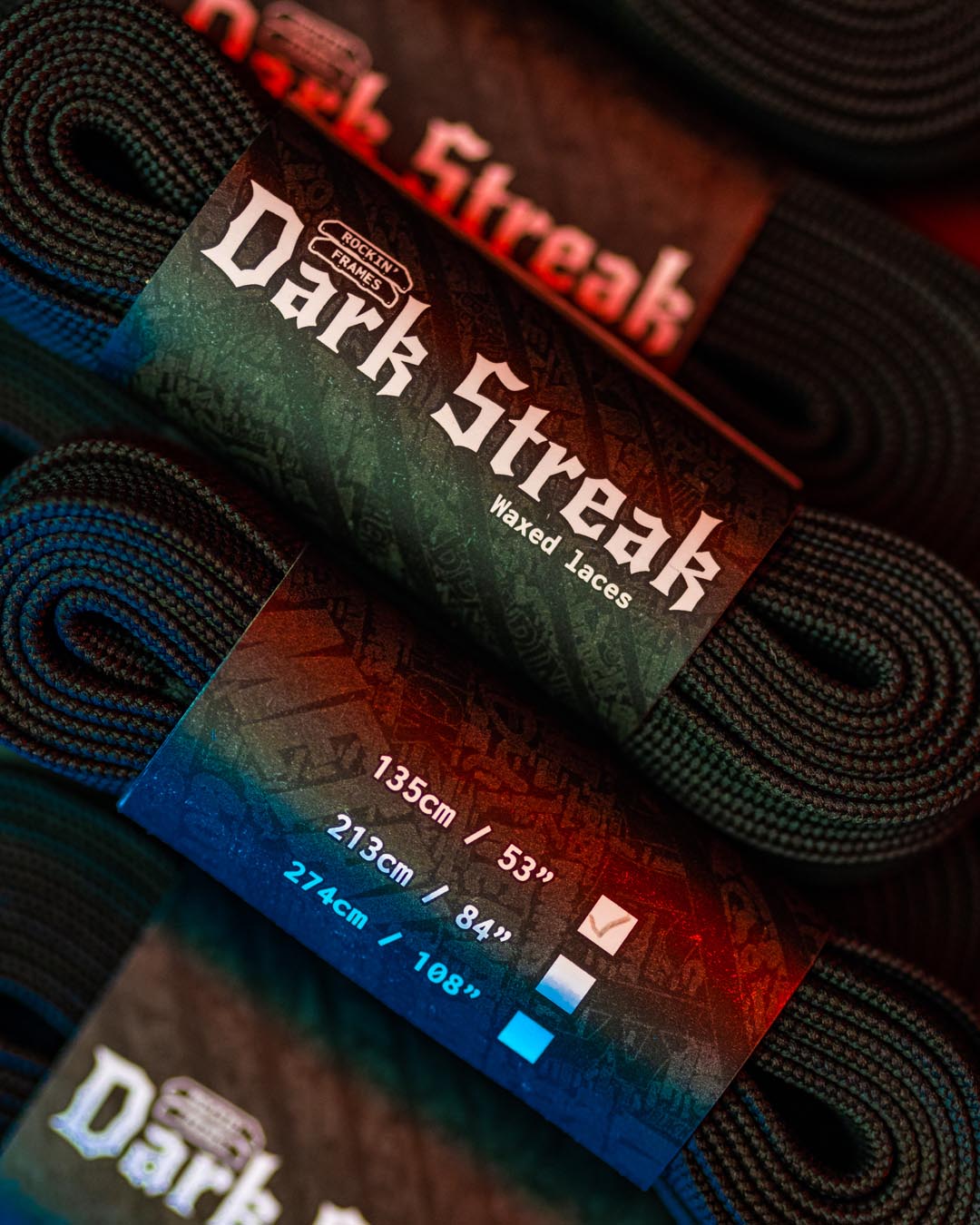 Whether you are an aggressive skater, a freeskater or a recreational skater, the laces that you wear will make a huge difference when it comes to your skating style. ROCKIN' Dark Streak waxed skate laces are the best choice for skaters who are looking to get the most out of their gear. The whole reason that the laces have wax on them is so that they can stay tight as long as needed. These laces are very easy to grip and tie.
Another benefit of waxed laces is that you can control which areas of your skate boot will be tight and which will be loose. You can tie your skates so that the bottom is loose and the top section is tighter and vise versa, depending on how comfortable or stiff you want your boot to be.
ROCKIN' Dark Streak waxed laces are available in 3 different lengths to make a perfect match for your boot size, boot type, and your personal preferences.

FEATURES:
Waxed
Molded tips
Color: Classy Black
Width: 10mm
Length (in): 53″ / 84″ / 108″
Length (cm): 135cm / 213cm / 274cm
Material: Polyester
Re-Stock status
According to our forwarder, all the frame models we are currently expecting should arrive at customs this week (Estimated customs clearance starting: 19.01.2023).
If the customs clearance is prompt, we expect to ship the pre-orders in the last days of January and the first days of February. Fingers crossed.
As soon as we have all the frames in stock, we will make sure to announce that.

Finally, we will include 1 pair of Dark Streak Waxed Laces in the desired length with each frame bundle order made before the 1st of February. We will also include Dark Streak Waxed Laces with every pre-order made. Please specify the desired lace length in the comment to your order. If you don't specify the length, we will choose it based on our own calculations 🙂 If you have already made a pre-order, you can contact us with this additional information.
– Anastasia and Jevgeny