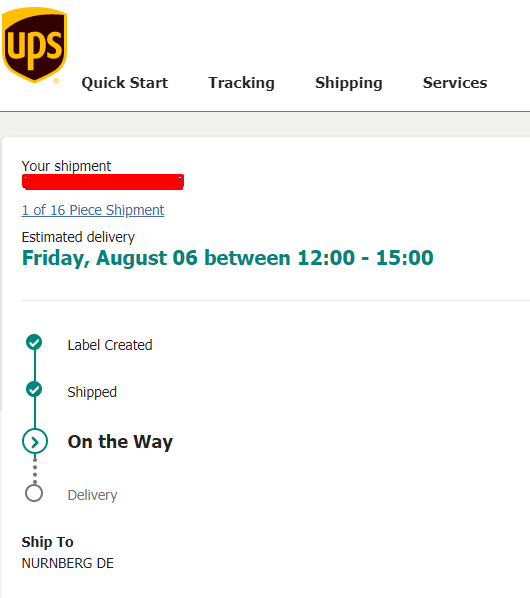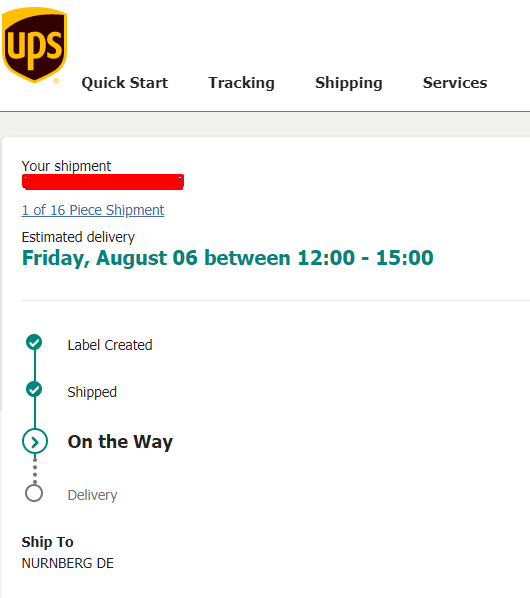 Good news everyone! Frames have left german customs and are on their way to our office via UPS.
Estimated delivery to our office: 06th august. So, should be here tomorow.
We will be waiting for them and as soon as they will arrive we will package them straight away. This weekend will be full of work for us so you can get your frames shipped right at the beginning of next week.
Estimated shipping date: 9th-10th august.
We would like to remind, that there's no need to contact us and ask for your tracking ID since you will get email from us automatically upon shipping label creation.
Have a great week.