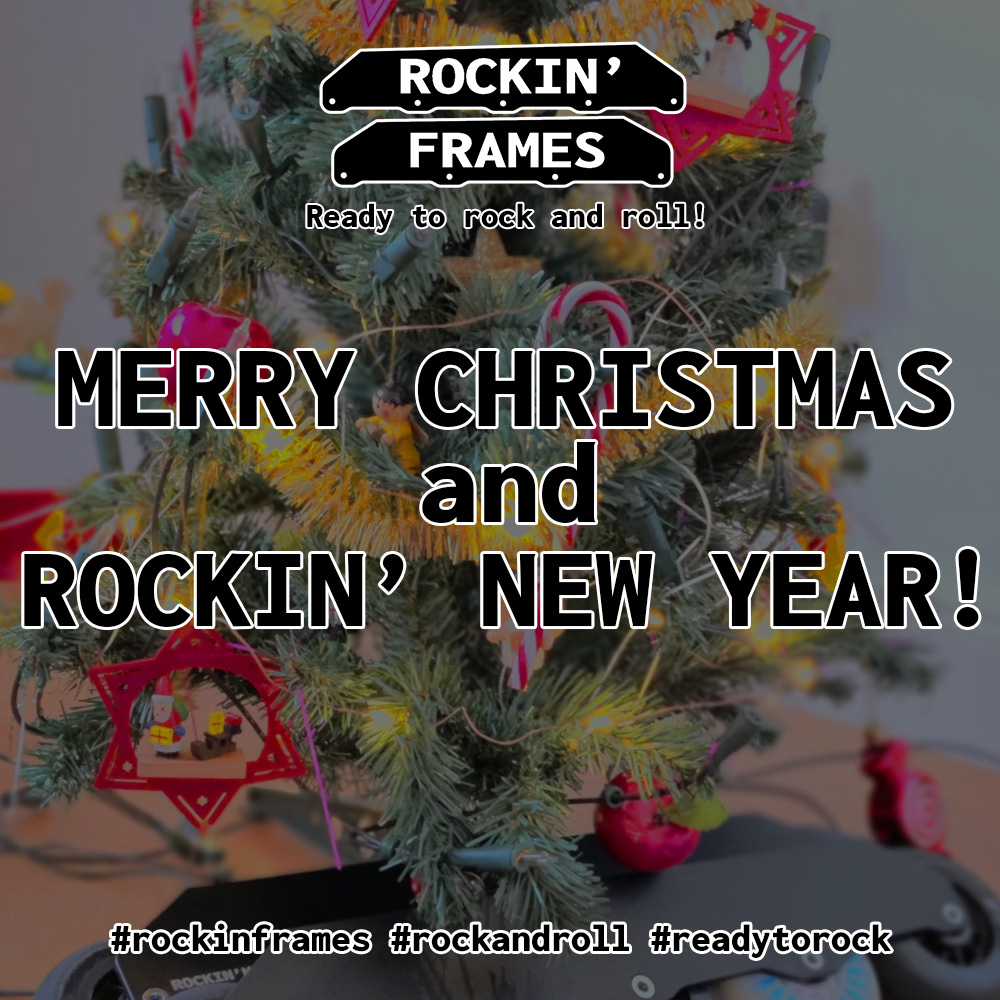 Hello bladers and bladies! We would like to sum up what we managed to do during this exciting year thank your amazing support:
Actually created our company in March, 2021;
Introduced 7 rockered UFS frame models: 490, 4100, 4110, 576, 580, 590 and MIX5 90/80;
Two of them were non-existent on market before (590, MIX5 90/80);
Made a world a bit more vibrant (9 color options altogether);
With your amazing support we managed to come up with 2 production runs;
Our frames are now being rocked all around the world in total of 31 countries;
5 awesome skaters joined our team;
We did offend other brands and their products on social media thru our posts or stories exactly 0 times;
Made many bladers and bladies happy (according to these bladers and bladies);
Had much fun 🙂
We would like to thank all the people who helped and supported us during this year. You rock!
Rockin' Frames company wishes everyone Merry Christmas and happy New year!