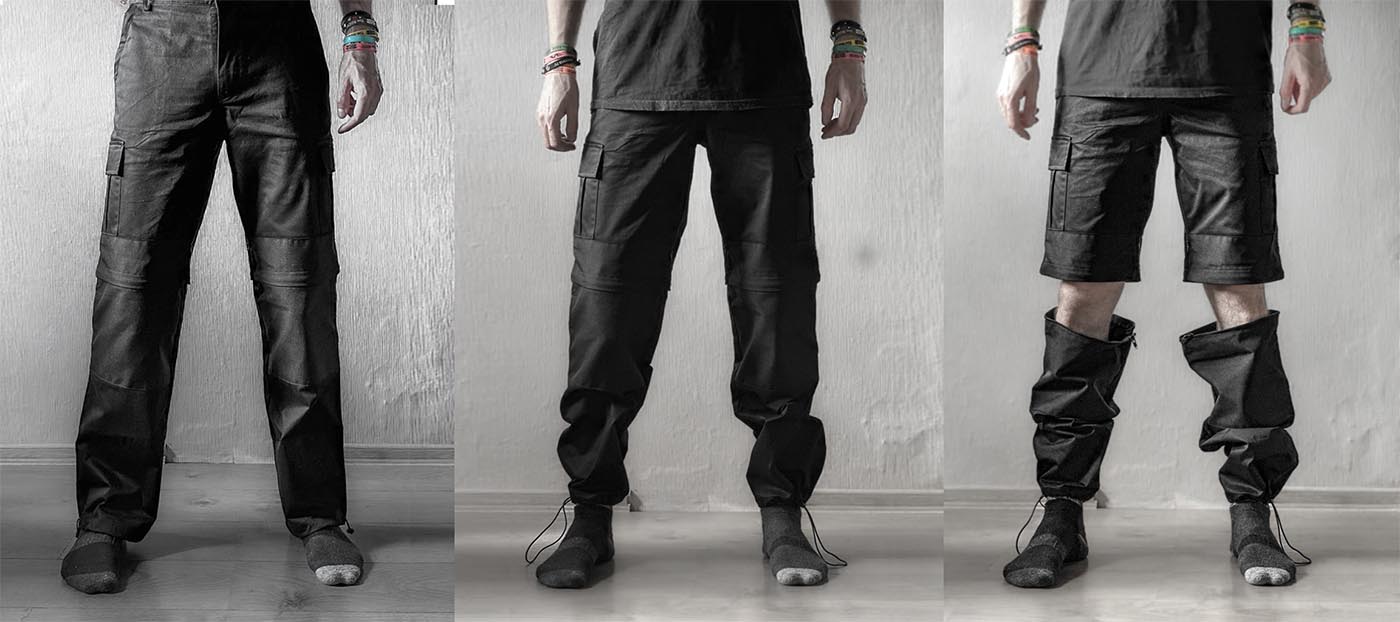 Hello bladies and bladers! We hope you are doing well and are already geared up for the new season (If not, grab something to your liking here!). We have been working hard to bring you some new goodies this season. One of them is ROCKIN' PANTS.
Bladers love gear, right? We love talking about, buying, testing it, and sharing our experiences. We've got gear of all sorts: helmets, guards, mesh t-shirts, special socks, boots, frames, wheels, laces, and bearings. The one thing we don't have is trousers (pants). Obviously, we don't skate bottomless. We've got shorts and trousers we use for skating, but they don't have any features that make them trousers for skating specifically. And all of them, every single pair, have holes in them by now.
And with that realization, a new project by ROCKIN' was born. We are happy to present our very own ROCKIN' PANTS for skating.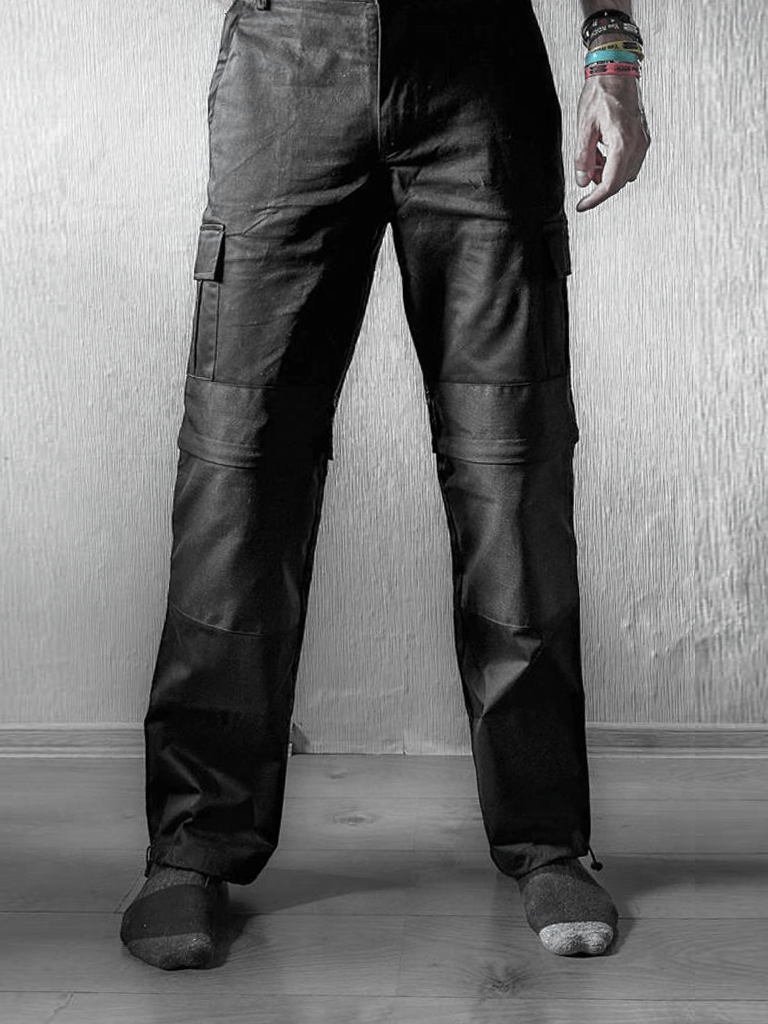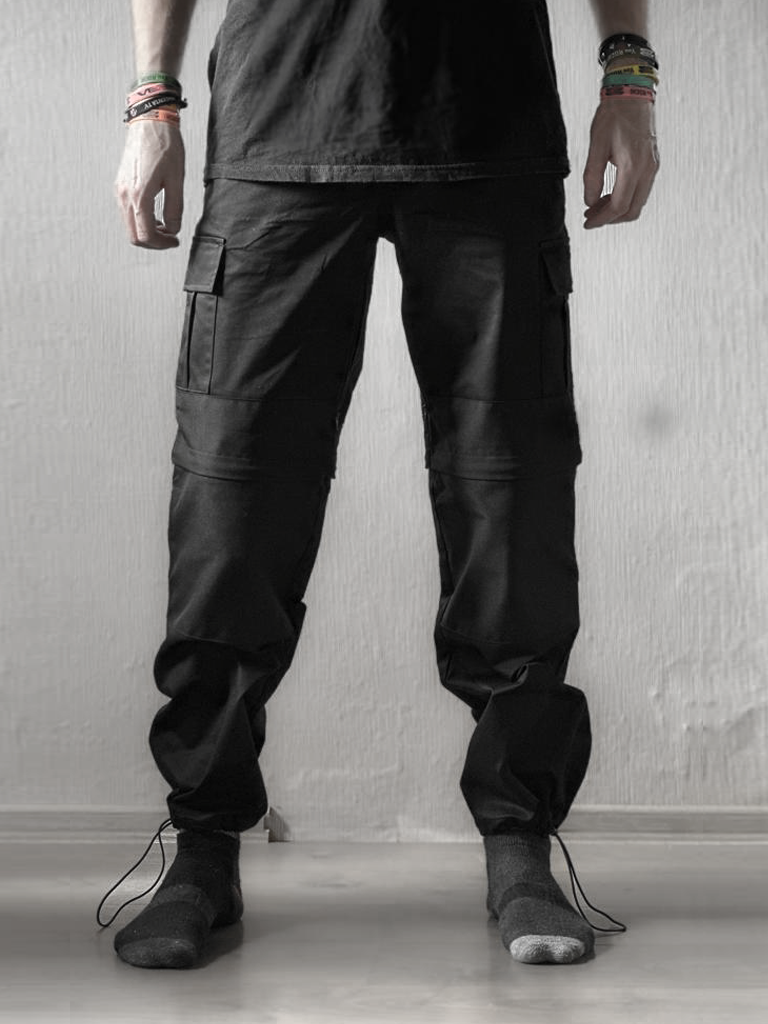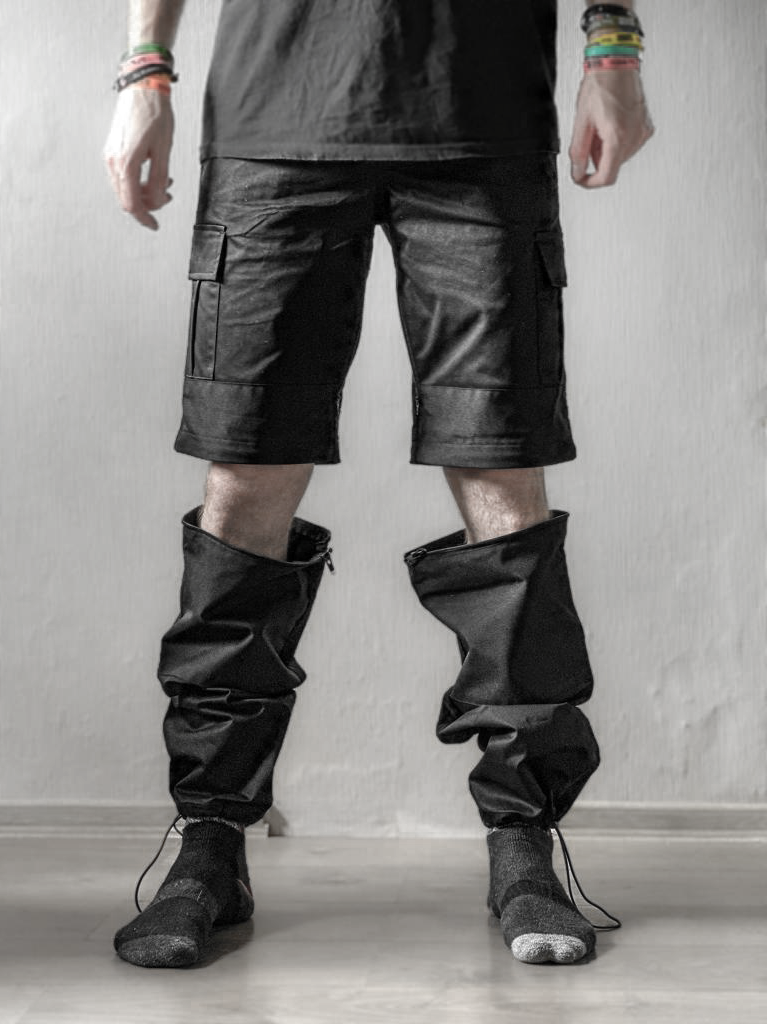 But what makes these pants skating pants?
They are stretchy and don't restrict your movements as you learn new and refine old moves and tricks.
The areas that are most prone to tear in a fall (the bum and the knees) are reinforced with durable tear-resistant Cordura patches.
They are designed in a way that allows you to pull them over your skates (if that's what you want). The bottom of the leg has an adjustable drawstring that should also prevent fitting problems lengthwise.
The waistband is elastic, and every pair of pants comes with an elastic belt that allows for more freedom of movement than a regular leather or nylon one.
On a hot day, you can transform these pants into shorts by zipping off the lower part of the pant leg.
Whether you use these as pants or shorts, you can always have ventilation: zippers positioned on the inner thigh can be opened to help you cool off during intense training.
The pants have no metal or plastic decorations that could injure you or damage that precious skatepark wooden floor if you take a fall.
The front/top pockets have zippers, so you won't lose your phone or wallet while rocking these pants.
We are aiming for a fit that is quite baggy.
We plan to make them in colour black and in 3 sizes (M, L, XL).
The two mismatched socks are not included.
The pants work for other action sports, such as BMX / Skateboarding / Scooter / Ice skating, etc.
Release dates: hopefully August 2023.
Pricepoint: We want them to be affordable and in the price range of around 100USD / Pair (without compromising quality).
As a first batch around 150 pairs only to be produced. So they will be quite limited. We will open the pre-orders so you won't miss your pair.
The pictures show our #2 sample/prototype that still needs adjustments and improvements, but at this point, we feel we are headed in the right direction. As soon as we get there, we will make sure to share the final results. We will be posting more about them later and will look into each of these features more deeply. Also a bunch of your favorite YouTubers will be reviewing Rockin' Pants soon.
We hope you love our new idea as much as we do! Keep rockin'!
– Anastasia and Jevgeny