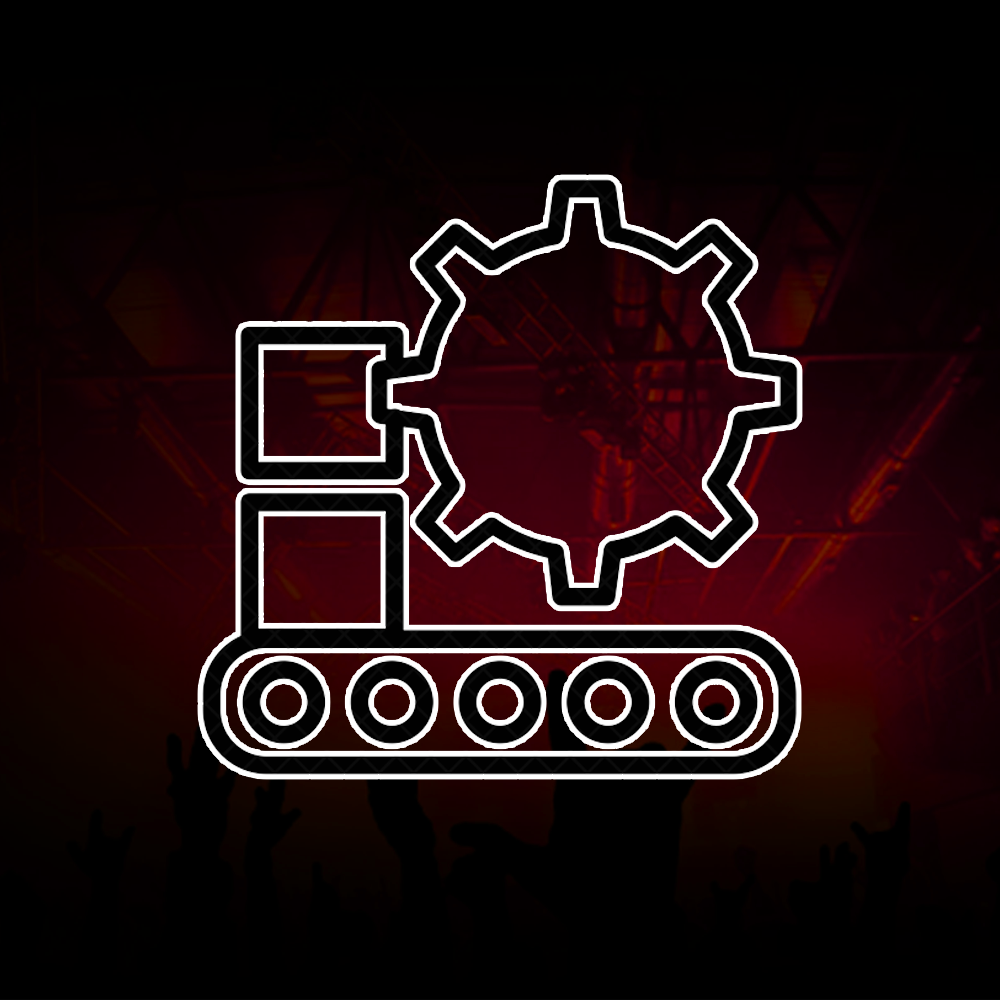 Hello there friends!
We would like to thank all of you for your interest in our products! The ones who follow our instagram already saw, that the 576 Rockin' frame is completely souldout. Some other models in different coloring are also souldout and some are close to be soldout as well.
Second Run
So, this is the point where we did place an order for second production run. It will take some time and re-stock should be there in very late november / early december 2021.
New Model
Together with Run #2 we will receive our new model. At this point it's a bit early to reveal what it's going to be, but we decided to experiment a bit. New model (7th) will come in orange color to complete the rainbow.
New option
For all of already existing models the coloring will remain the same. All the 7 models will come in Black anodized finish + fixed colorful option.
We decided to add grey coloring for each of our models. These models won't be anodized. Grey colored frames will be powder coated and will come in matt, which will add some luxury look and a better protection to them. Also to mention here, that they will come at a higher price and will be pointed at people who simply want to get the best they could get.
Merch
Now where the second run order has been placed we can focus on the T-Shirts we previously talked about. In close future our store will get T-Shirts with 3 main designs. This topic deserves a dedicated post on our blog page, so keep yourself updated. We have to mod our webshop a tiny bit so selecting desired design + size + print won't be a huge stress.
German laws and year 2022
Due to german laws:
Small businesses that make less than a certain amount of sales can not collect VAT from their customers.
As we reached this limit already, starting with year 2022 we will have to collect VAT. This means that the price of our frames will have to raise by 19%. This will make our product quite pricy in our opinion. We will try to find perfect solution for this situation so our customers will get the best price possible.
Shipping and frame prices 2021
Starting from past week the prices for shipping were reduced by 10-20EUR. Run #1 frames will be sold at the existing pricetags untill they are in stock. Run #2 frames will come at 190EUR pricetag (as illogical that might sound, production price went up quite a bit).
At this point it's all we can say. We will definetely post updates about Run #2 as we did for our first run. Some topics we mentioned here will be also highlighted in dedicated posts later. Very many things are happening and we will try to keep you informed. We won't run in front of a train, so some things have to wait for a right time.
Keep rockin' and keep rollin!
– Jevgeny