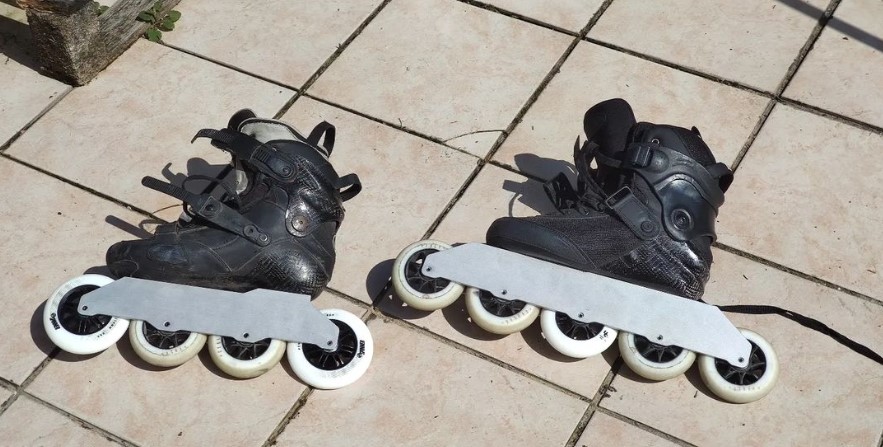 Hello bladies and bladers! We hope you all are having a good time skating.
Some of you may have already seen the things we have revealed on our social media. We are currently testing H-Blocks and 2 different frames.
MIX4 110/100
We are very proud of our newest MIX4 100/90 rockered frame. It is truly the future star of freeskating and the perfect solution for many freeskaters out there. Naturally, it got us curious: what is the limit on wheel size for a comfortable and enjoyable ride? So, we took it further and created MIX4 110/100.

This larger frame is showing results that are simply mind-blowing. Our team member Florian is testing a pair of them right now. MIX4 110/100 is really fun to skate and is showing the agility and overall skating comfort of a 4×100 setup together with the speed of a 4×110. It is just as impressive as its smaller MIX4 100/90 sibling. We are extremely pleased with it. The frame will be tested further in various situations and using different skating styles. What we can tell you so far is: MIX4 110/100 is ideal for those who see something bigger than 4×100 in their future but have reservations about 4×110 frames. A combination of these wheel sizes has turned out to be exceptional.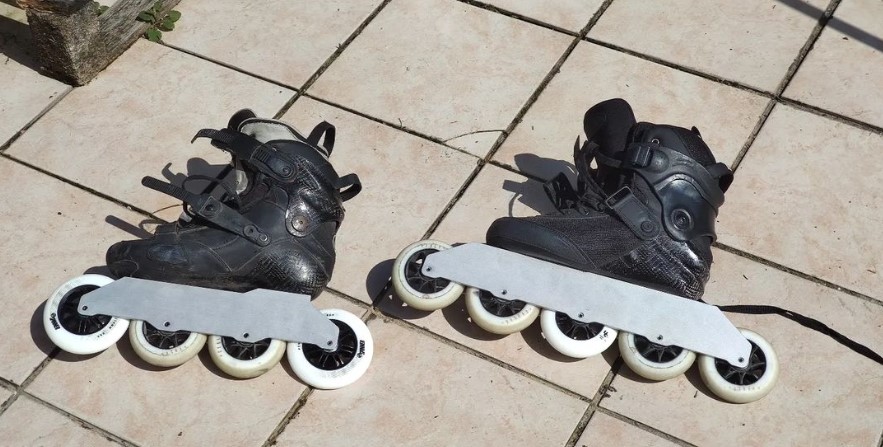 Another new frame
The other idea for a rockered UFS frame we've had is quite simple: a 572 prototype.
Several skaters are already testing it, and with good results.
We weren't planning on making this frame as a standalone. It required another project to come together: the H-Blocks. Sounds pretty old, right? Well, we don't think so and here's why:
What we have in mind is one frame bringing 2 worlds together: aggressive skating and flatland artistic skating, with the emphasis on the latter.
This means: the frame will perform perfectly in flatland artistic skating but will be somewhat limited in use as an aggressive one. Experienced skaters might find that it is a bit too tall for royales and several other aggressive tricks.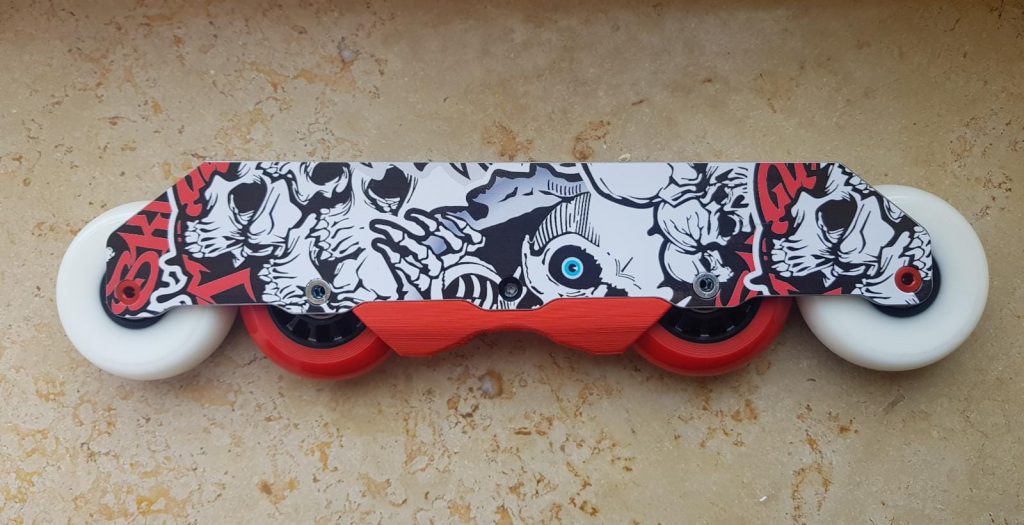 But why?
The 572 rockered frame will come an with H-block included in the package (designed by Justin Thursday). It is a great option for those who are familiar with flatland artistic skating but would also love to try aggressive skating. Just take the middle wheel out, put the H-block in and you are ready to grind 🙂 This works both ways. Aggressive skaters who would like to try flatland will definitely feel its benefits. In addition, as far as we know, there aren't many rockered aggressive frames on the market, so this one could fill an empty space.
Both the 572 frame and the H-blocks need a lot more testing, so keep an eye out for future mentions on our social media and in our blog posts. Videos with this frame should soon appear on social media.
That's it. Keep rockin' and stay tuned.
– Jevgeny and Anastasia