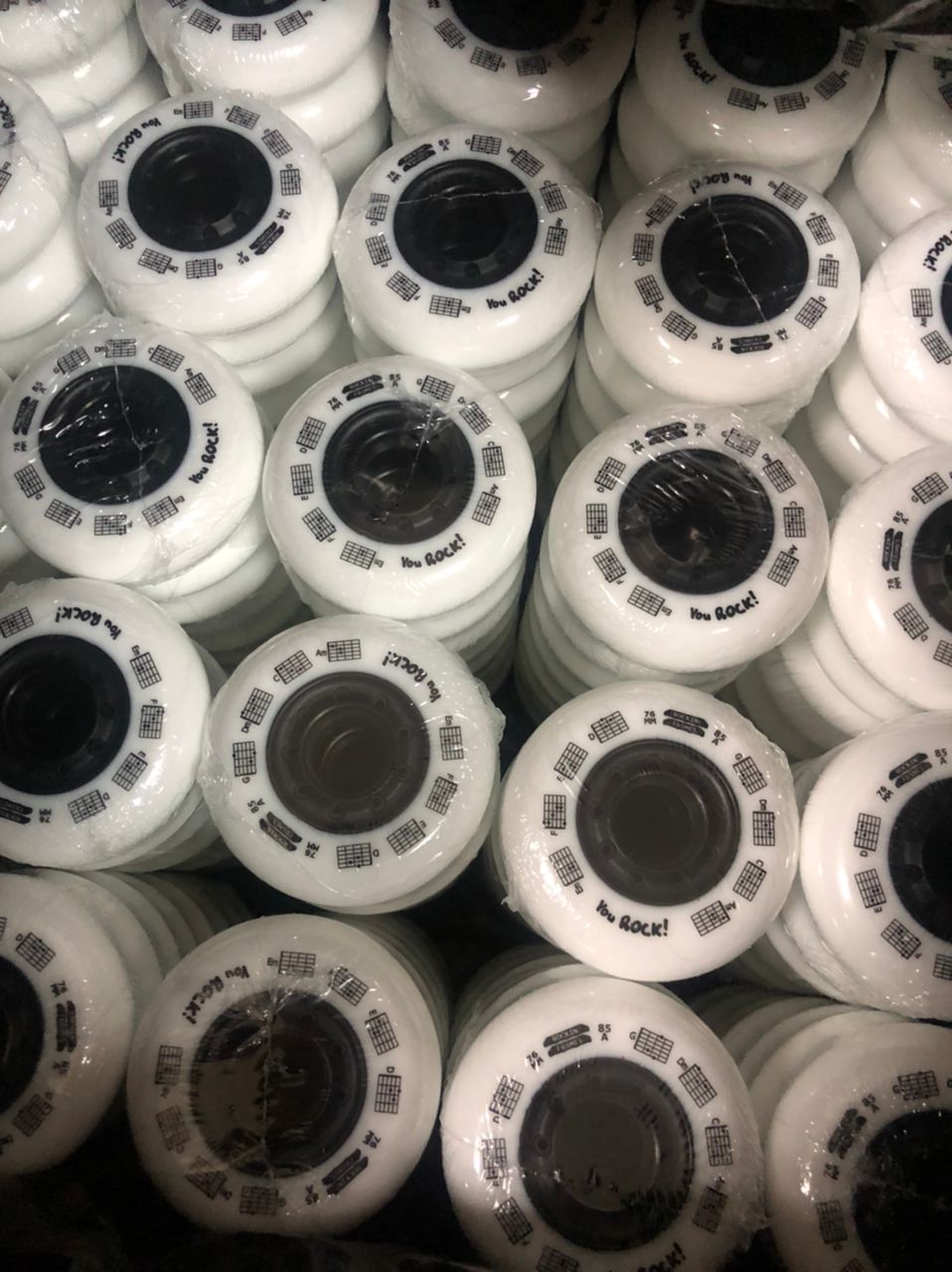 Hello fellow bladies and bladers!
We are happy to announce that the production of our wheels is complete.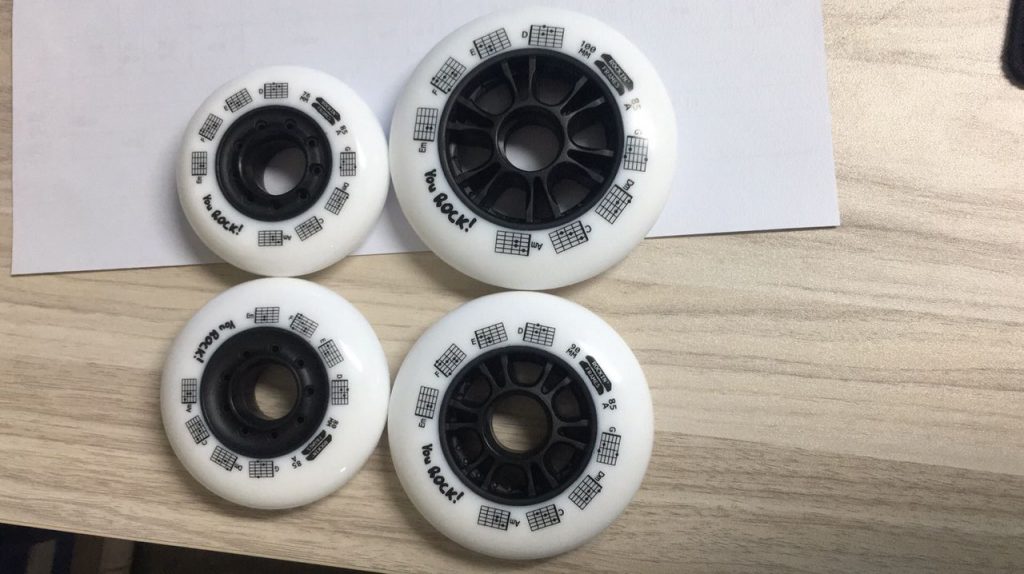 Wheel specs
All the wheels come in a black – white design and 85A wheel hardness. We have tested different hardness grades and wheel cores extensively. The combination we have chosen has proven to be the best one and we are very impressed by it.
Profile: 100mm, 90mm and 80mm wheels have the bullet profile and 76mm wheels have the round profile.
Wheels are made from highest grade raw materials exported from Germany. High rebound in combo with quality will make sure the skater will get the best skating experience in terms of freeskating.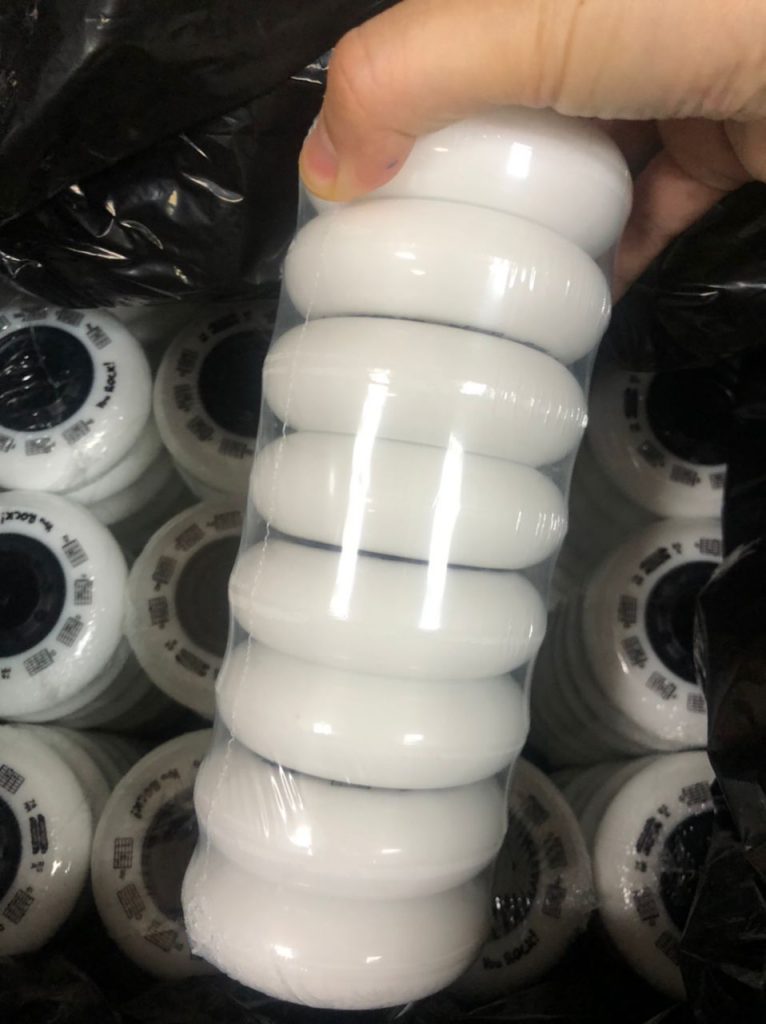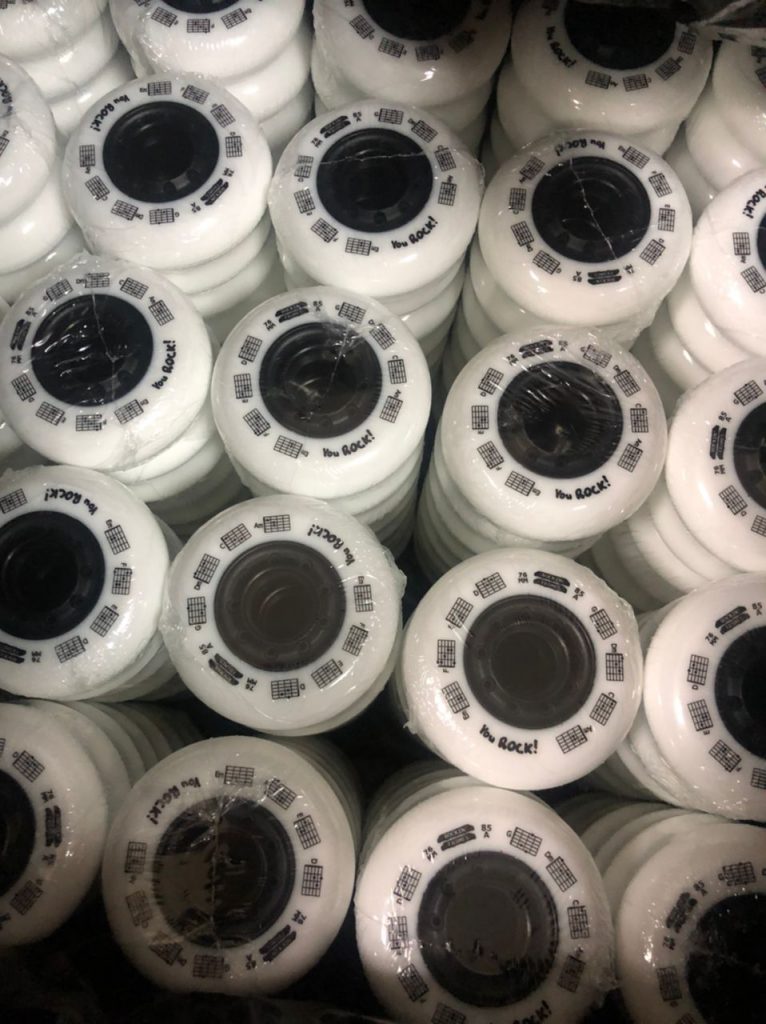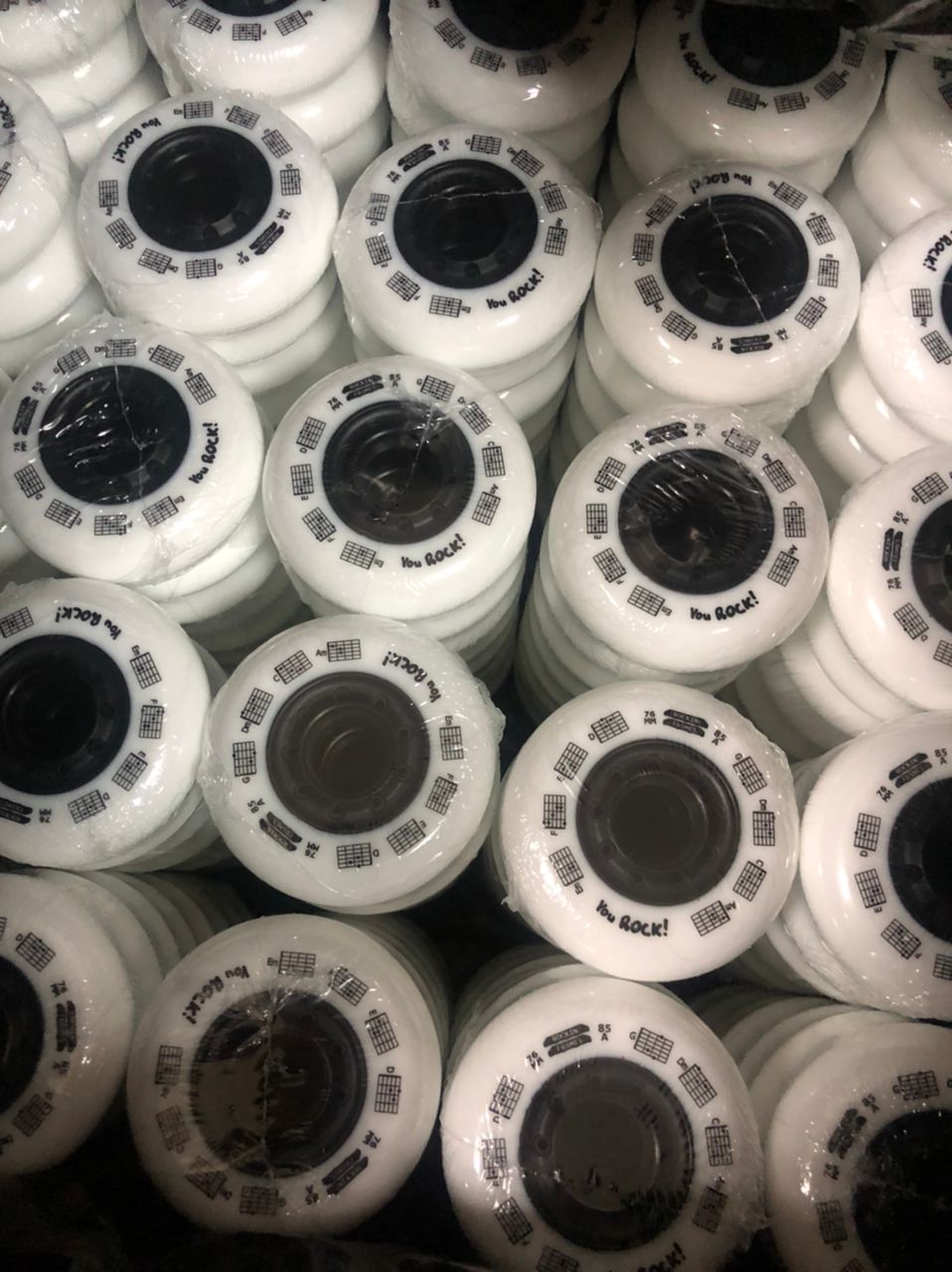 Rockin' Bearings
Another element that is important for inline skating is, of course, bearings. As we were designing our own we decided to show our appreciation for metal music. The name Black Metal is pretty much self-explanatory. The bearing are made out of metal, and they are black.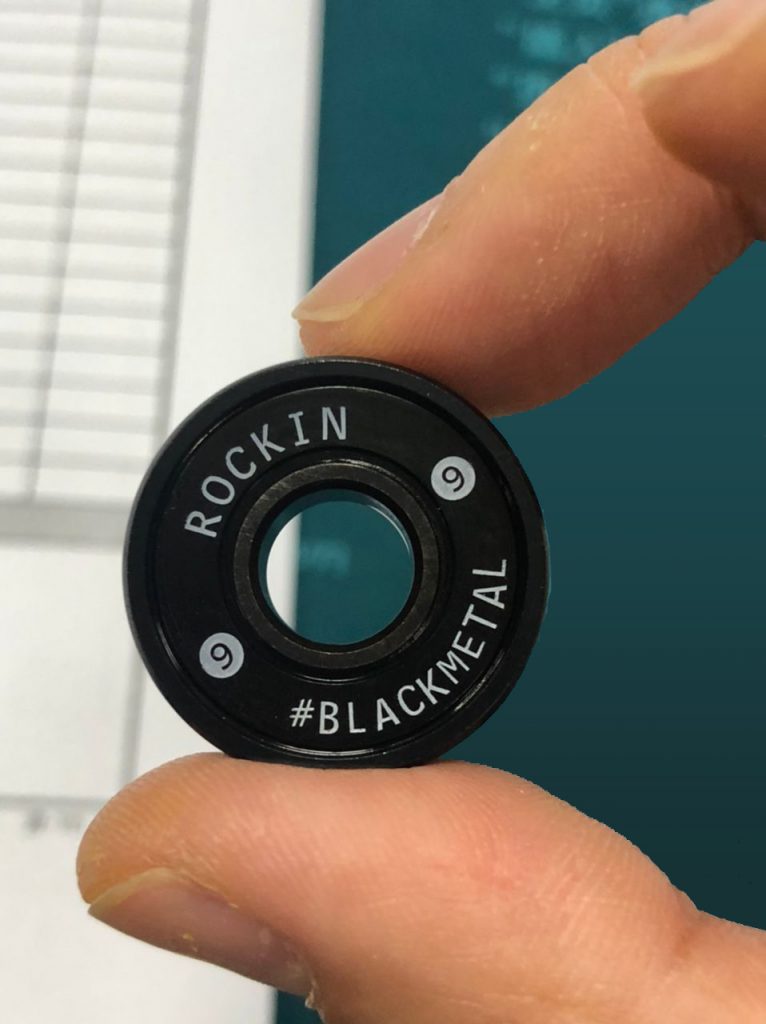 Black Metal Bearings
Type: 608 RS
Precision grade: ABEC 9
Number of balls: 7
Ball cage: Nylon
Ball material: Steel
Shield: Wide / Rubber
Serviceable: Yes
Lube: Pre-lubed / Oil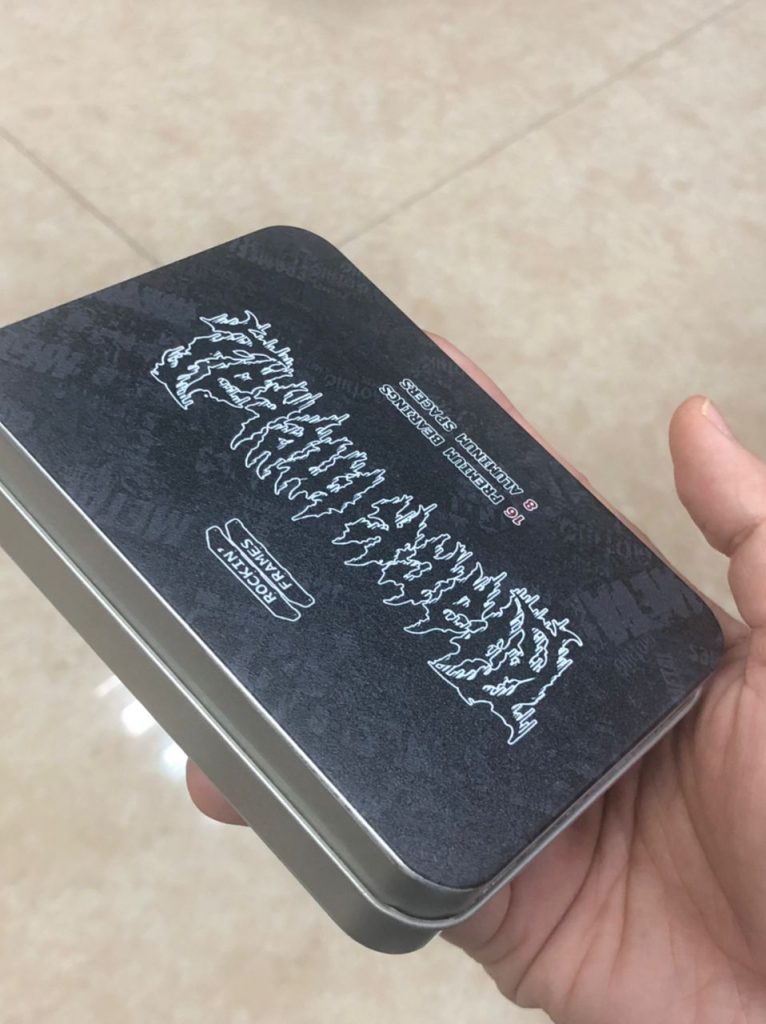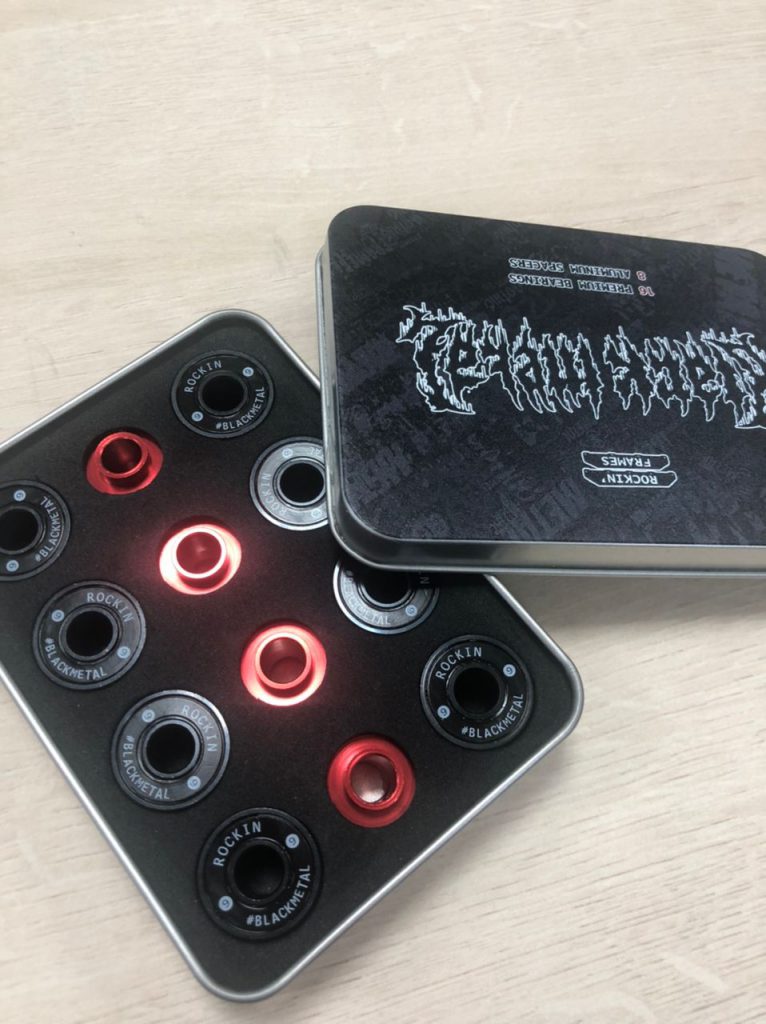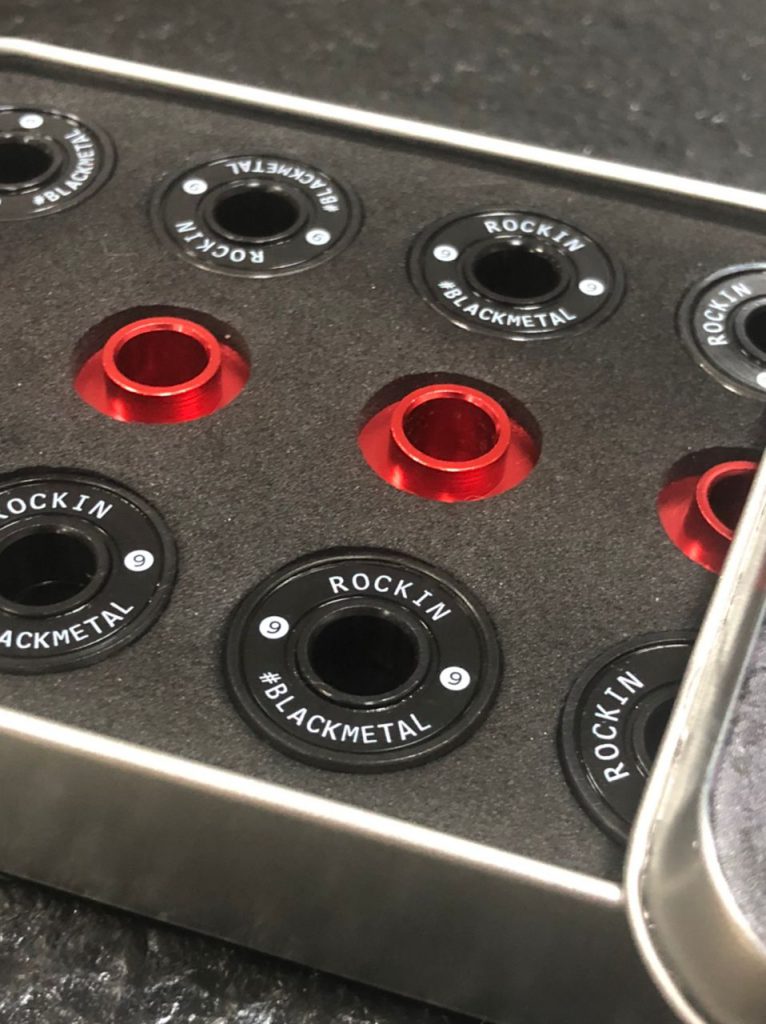 Spacers
High precision
Anodized aluminum
10.2mm width
Wheels and bearings: Availability
The wheels and bearings will be available for purchase in early July (as long as there are no delivery delays). Both are about to be shipped to us and once they are, they should reach us within 20 to 26 business days. This is a big achievement for us and we would like to celebrate it, so next week we are making the wheels and bearings available for pre-order (discounts are coming). There is another important update coming regarding ready to roll frame sets, so please stay tuned.

You will find more information on our wheels and bearings in their respective product descriptions.

Have a nice week and keep rockin!
– Jevgeny and Anastasia